| | |
| --- | --- |
| Conference/Activity | Status/Date(s) |
| Corporate Office | Normal Service Operations |
| Membership Intake Process (MIP) | Postponed* |
| Chapter Meetings, Activities, Programs, Service Projects and Events | Virtual |
| Foundation Meetings, Activities and Events | Virtual |
| Executive Leadership Academy (ELA) | Postponed |
| Ivy Beyond the Wall Ceremonies | Postponed |
CHAPTER OPERATIONS
As COVID-19 cases continue to spike around the country, the Directorate has made the difficult decision that Alpha Kappa Alpha will continue to operate in a virtual mode through at least the end of the calendar year. Many chapters have fully complied with this virtual mandate and operated completely virtually as mandated. We continue to see too many chapters, however, that have not heeded the virtual mandate. Sorors are reminded that virtual means no in-person activities, programs or events no matter how well intentioned the service project or activity, how few sorors there are or how effectively you plan to social distance. In-person gathering in any context for any reason is not authorized and is a violation of the virtual mandate. Please consult the Guide to Virtual Program Activities and Resources for ideas to bolster your virtual programming. Thank you for your understanding and adherence and for exemplifying virtual excellence!
CONNECTION
As we continue our GOTV efforts for the two U.S. Senate runoff races in the State of Georgia, please be reminded that the Political Activities Guidelines and the Election Dos and Don'ts are available as resources to you. You also can peruse important deadlines for the Georgia Senate Runoff here. If you elect to engage in any GOTV efforts in your individual capacity, please remember to be safe and to wear a mask at all times.
MEMBERSHIP INTAKE PROCESS*
The Directorate has authorize membership intake on a limited basis for undergraduate chapters only that either were in process in the Spring of 2020 or had been approved to proceed with MIP in the Spring of 2020 when the virtual mandate was imposed. This International MIP Committee has designed a modified process in consultation with both the International Risk Management Task Force and the International Technology Committee which minimizes in-person activities and outlines strict health and safety protocols that must be followed. The Directorate is considering whether it will be safe to permit membership intake to resume on a broader scale to include graduate chapters in 2021.
RISK MANAGEMENT/FACE MASKS AND COVERINGS
Alpha Kappa Alpha implores sorors to continue to adhere to the CDC guidelines regarding the use of masks and face coverings. We encourage sorors and chapters to donate N95 masks to healthcare professionals who continue to be in need of those protective medical masks. We also applaud sorors who made face coverings for personal use or to be shared with family members, close friends and sorors. Please refrain from placing the sorority crest or any other Alpha Kappa Alpha marks, brands or insignia on face masks and coverings. This prohibition includes chapter names in any form including Greek letters. Please also help protect the Alpha Kappa Alpha brand by refraining from purchasing any type of Alpha Kappa Alpha-branded face coverings or masks from vendors as this merchandise is not authorized for sale by our Corporate Office. Face coverings and masks are not authorized to be made and/or distributed in the name of Alpha Kappa Alpha Sorority, Incorporated. We thank you for your cooperation and adherence. Remember, each of us is a risk manager and must do our part. Click here to view the Wear A Mask: It's A Serious Matter video created by the Program Committee in collaboration with the International Risk Management Task Force and the Pandemic Task Force and here to see the ways in which you can assist in getting the Wear A Mask message out.
RITUALS
The International Rituals Committee is finalizing a Virtual Memorial Service in which we can honor and celebrate our departed sorors until we are able to gather in person for the Ivy Beyond the Wall Ceremony. The Rituals Committee also published a Virtual Officer Installation resource document to assist chapters with officer installation ceremonies.

Thank you for continuing to join your region's Day of Prayer calls. Let us continue to pray for our sorors and all of the families impacted by COVID-19, recent storms and flooding, healthcare workers, first responders and other essential workers, our sisterhood, this nation and our world. Please also pray for leadership and wisdom for national, state, and local leaders as they continue to make important decisions regarding our communities, businesses and schools in the face of rising infection rates. Let us also continue to pray for justice and equal protection under the law for African Americans in this country.

VACCINES
Vaccination is a simple, safe, and effective way of protecting people against harmful diseases, before they come into contact with them. It uses your body's natural defenses to build resistance to specific infections and makes your immune system stronger.
Vaccines train your immune system to create antibodies, just as it does when it's exposed to a disease. However, because vaccines contain only killed or weakened forms of germs like viruses or bacteria, they do not cause the disease or put you at risk of its complications.
For more information on vaccines, click here.
COVID-19 VACCINE CANDIDATES
Vaccine candidate
Pfizer-BioNTech
Moderna
AstraZeneca-Oxford
Efficacy*
95%
94.10%
70%**
Type
mRNA-based
mRNA-based
adenovirus vector
Shelf life
Can be kept in a standard refrigerator for up to 5 days, in a dry-ice chest for up to 30 days, or in an ultra-cold freezer (-94 degrees Fahrenheit) for up to 6 months.
Can be kept at room temperature for up to 12 hours, a standard refrigerator for up to 30 days, and a standard freezer for up to 6 months.
Can be kept in a standard refrigerator for at least 6 months.
Approximate cost per dose (US)***
$20
$15–25
$4
How to administer
2 shots, 3 weeks apart
2 shots, 4 weeks apart
2 shots, 4 weeks apart
Regulatory status
Received emergency authorization in UK, submitted to FDA for emergency authorization
Submitted to the FDA for emergency authorization
Will seek early authorization globally, including emergency listing from WHO
Peer reviewed
No
No
No
Production capacity
Predicts it will produce up to 50 million vaccine doses for global distribution by the end of 2020, and up to 1.3 billion doses in 2021.
Predicts it will have 20 million doses ready to ship in the US by the end of 2020, and produce 500 million–1 billion doses globally in 2021.
Predicts it will produce up to 3 billion doses of the vaccine in 2021.
Doses ordered (US)
100 million
100 million
300 million
Doses ordered (COVAX)
None
None****
300 million
Note: *Scientists warn against directly comparing the efficacy of the vaccines because each trial was run differently. / **Average results. One dosing regimen saw 90% efficacy, the other, 63%. / ***The US government will purchase vaccines and distribute them to the public for free. / ****Moderna is part of the COVAX project, but its CEO has said the company has not "quite aligned with them on how many doses and when those doses would be available," according to Axios.
Source: Moderna; AstraZeneca-Oxford; Pfizer-BioNTech; Business Insider; New York Times; HHS; "An mRNA Vaccine against SARS-CoV-2 — Preliminary Report" by Lisa A. Jackson et. al.; "Safety and immunogenicity of the ChAdOx1 nCoV-19 vaccine against SARS-CoV-2: a preliminary report of a phase 1/2, single-blind, randomized controlled trial" by Pedro M. Folegatti, et. al.; Duke Global Health Innovation Center; Axios
https://www.businessinsider.com/how-covid-vaccines-compare-cost-astrazeneca-oxford-pfizer-biontech-moderna-2020-11
HOW THE LEADING VACCINES WORK AND HOW THEY DIFFER
Pfizer/BioNTech (mRNA)
How it works: Specially manufactured mRNA, or genetic material, is injected into cells, directing the body to create a tiny amount of coronavirus spike proteins. The body's immune system responds by making antibodies to the proteins, which protect the person if they're exposed to COVID-19 down the road. This type of messenger RNA vaccine has never been approved for humans.
How close to market: US health officials have predicted that the vaccine — which the companies say showed a 90 percent effective rate at trial — will soon get the necessary government approvals courtesy of the FDA's emergency fast-track effort and begin limited distribution within weeks. The companies say they will have tens of millions of doses ready to go by the end of December, although widespread use isn't expected until next year.
Moderna (mRNA)
How it works: This vaccine relies on the same mRNA approach as Pfizer's.

How close to market: As with Pfizer's immunization, this vaccine showed remarkable results in its late-stage trial — a nearly 95 percent rate of effectiveness — paving the way for an application for emergency government approval in December.
Johnson & Johnson (viral vector)
How it works: A gene for the coronavirus' spike proteins is attached to a virus for the common cold that has already been "disabled," so it can't infect the person. The harmless cold virus acts like a delivery service, dropping the spike-protein gene into the body and prompting the development of a tiny amount of COVID-19 spike proteins, which trigger antibodies. This is what's known as a viral vector vaccine.

How close to market: The company had to temporarily halt its stage-three trial this fall because of illness in a participant, but got the go-ahead to resume in October. An application for emergency government approval of the vaccine is expected to be made early next year.
AstraZeneca/University of Oxford (viral vector)
How it works: This vaccine also is a viral vector immunization, although it uses a deactivated cold virus from a chimpanzee.

How close to market: Stage-three trials show that the vaccine is up to 90 percent effective — and better yet, just has to be stored in a refrigerator rather than frozen, unlike some of the others. The company has said it expects to submit an application for FDA approval by December.
Novavax (protein based)
How it works: A manufactured version of the virus's spike proteins is reproduced in insect cells, then purified and injected into the human body, prompting antibody production.

How close to market: Novavax has yet to start its stage-three trial, although it has said it plans to this month.
Sanofi/GlaxoSmithKline (protein based)
How it works: It uses the same method as Novavax's.

How close to market: The drug makers have said they plan to start a stage-three trial in December.
Merck (multiple types)
How it works: The company has several vaccines in development, including an oral one and another that uses a modified measles virus as a Trojan horse to smuggle a tiny bit of the coronavirus into the body so that antibodies can be developed against it.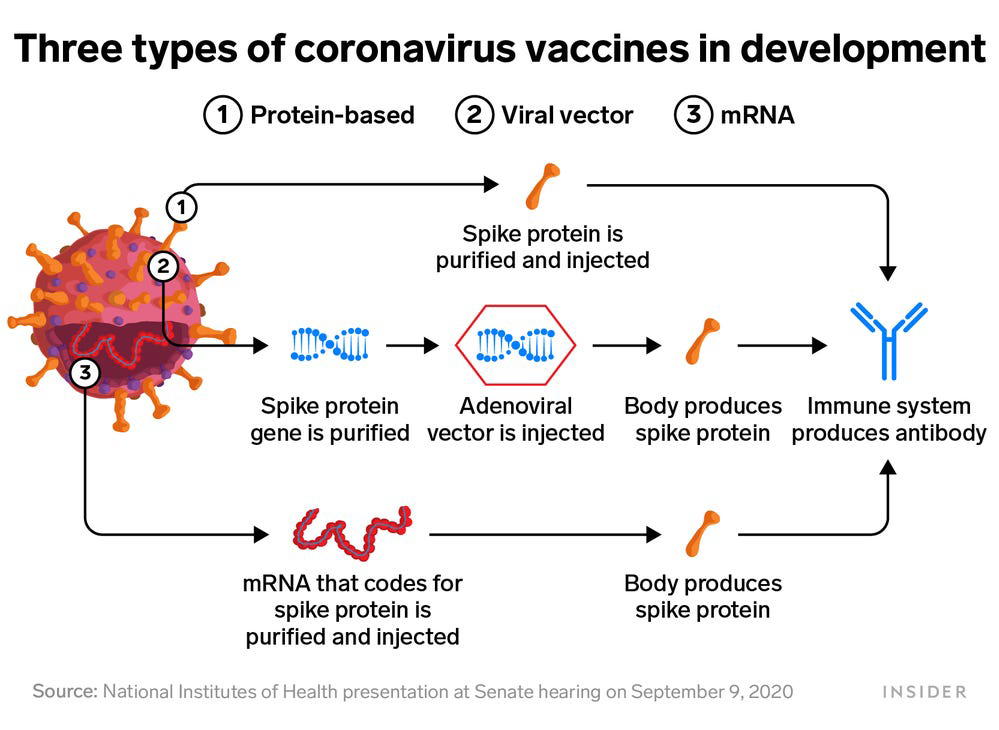 Notification Protocols
The integrity of sorority impact data is directly tied to the information collected. Who should I notify?
Notify your Chapter Basileus if you test positive for COVID-19.
General Members should notify your Regional Director if you test positive for COVID-19.
Undergraduate Members should notify your Graduate Advisor if you test positive for COVID-19, and the Graduate Advisor will notify the Basileus of the supervising Graduate Chapter.
Chapter Basilei should notify the Regional Director.
Inform your Chapter Basileus if you have been in close contact with other chapter members or sorors and where the contact occurred.
Chapter Basileus will notify only sorors who are at risk for possible exposure without divulging the infected soror's name.
Chapter Basileus will remind at-risk sorors to regularly monitor their symptoms and immediately notify their doctor if they become symptomatic.
Chapter Basileus will remind at-risk sorors to quarantine themselves and STAY AT HOME for 14 days to stop the spread of the virus in the event they become symptomatic and test positive.
How has COVID-19 affected Alpha Kappa Alpha?
| | | |
| --- | --- | --- |
| Region | Reported Cases | Reported Deaths |
| North Atlantic | 81 | 3 |
| Mid-Atlantic | 34 | 2 |
| South Atlantic | 102 | 13 |
| Great Lakes | 33 | 5 |
| South Eastern | 120 | 2 |
| South Central | 153 | 6 |
| Central | 110 | 3 |
| Mid-Western | 12 | 2 |
| Far Western | 17 | 0 |
| International | 4 | 0 |
| TOTAL | 666 | 36 |
Visit https://www.worldometers.info/coronavirus/ for up-to-date worldwide COVID-19 statistics.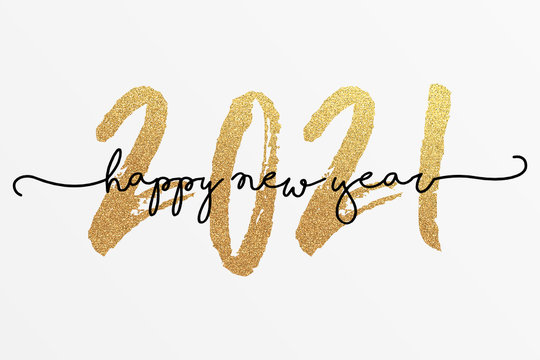 Soror Glenda Glover
Supreme Basileus
Soror Joy Elaine Daley, International Regional Director (Chairman)
Soror Kimberly Esmond Adams, Special Assistant & Risk Management Task Force Chairman (Co-Chairman)
Soror Danette Anthony Reed, First Supreme Anti-Basileus
Soror Jasmyne E. McCoy, Second Supreme Anti-Basileus
Soror Cynthia D. Howell, Executive Director of Alpha Kappa Alpha Sorority, Inc.
Soror Martha Perine Beard, Chief of Staff to the Supreme Basileus
Soror Ora B. Douglass, Program Committee Chairman
Soror Cynthia J. Finch, MIP Committee Chairman & Healthcare Professional
Soror Jasmine Adkins Moore, Disaster Relief Committee Chairman
Soror Kasey D. Coleman, Leadership Development Committee
Soror Carol R. Dixon, Corporate Strategic Partners Committee
Soror Kaylen D. Long, Membership Committee
Soror Hollye J.V. Weekes, Program Committee
Soror Robyn R. Jones, Physician & Medical Director for Women's Health